Fola Komolafe MBE DL
Fola is the co-founder of Fresh Inspiration, an international christian charity set up to develop the next generation of successful leaders and entrepreneurs through empowerment, education and enterprise. She is the Founder of 'On The Couch with Fols' and a Director of Indisys Business Solutions and Indisys Properties Limited.
She is a passionate Christian Minister, successful Business Leader, inspiring Life Coach and vivacious Public Speaker.
She has over 30 years leadership experience in diverse roles and industries in the private, public and not for profit sectors. She profitably drove large scale, global and complex, multi-million pounds business propositions across Europe, South Asia and Africa.
She is  known for her passion for people and what makes them whole. She loves seeing people of all ages thrive, flourish and fulfilled in every area of life, particularly empowering them to rise and achieve their fullest potential in God.
Paul Igbokwe
Paul Igbokwe is the Senior Pastor of Hertfordshire Christian Centre (HCC). He is married to Bosede and they have two children (Shalman and Keren).
His desire to help address societal problems and interest in politics led him to serve at City Hall (London Government) for over 15yrs. He was part of the Senior Management Team and worked closely with successive Mayor of London.
He was also part of the leadership team at Praise Christian Centre London, where he served as the Senior Staff Minister for over 20yrs before responding to God's call to start Hertfordshire Christian Centre in September, 2014.
He is known for his strong teaching ministry, his ability to simplify the timeless Word of God and make it relevant to all peoples, cultures and ages. He inspires and challenges believers to fulfil their purpose to the benefit of society and to the glory of God.
Paul is also a Foundation Governor at St Nicholas Church of England School, Elstree, Hertfordshire, WD6 3EW.
In his private time, he enjoys spending time with friends and family, watching sports, particularly his beloved Liverpool Football Club, the only "spiritual Football Club" in the world – "You Will Never Walk Alone."
Rev. Dr. Suzanne Nti
Rev. Dr. Suzanne Nti has an outstanding reputation for leading in Corporate Businesses, Academic institutions and Ministerial organisations. She has extensive experience as founder and leader of a Bible College and Church ministry for over 15 years. She also served as Chaplain to the Mayor of the London Borough of Harrow.
She is currently the the Chief Operating Officer for Action Chapel International.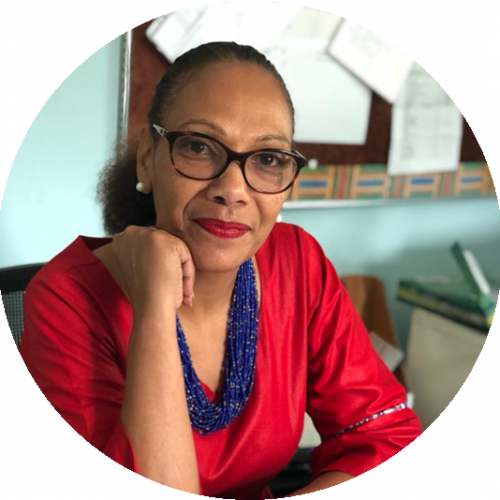 Danni Nti
Daniel Nti (Danni) is the Chief Operating Officer at ACET, the African Center for Economic Transformation, an economic policy institute supporting Africa's long-term growth through transformation. ACET produces research, offers policy advice, and galvanise action for African countries to develop their economies, reduce poverty, and improve livelihoods for all their people. It is a pre-eminent African organisation advancing African solutions to African challenges. Prior to joining ACET, he was the Director of International Development Office of the Open University (OU) and managed multi million-pound capacity-building programmes throughout South Asia and across 14 countries in Sub-Saharan Africa.
Before joining the OU, he was the Managing Director of Arachnea, an international internet consultancy based in the UK with offices in the Middle East and the United States, which delivered integrated web-based solutions to large corporates globally. Over the last 20 years he has held senior level positions in the private, public and international development sectors across Europe and Africa. He sits on a number of boards in the UK and in Africa and is a sought after international speaker on leadership and people motivation.
Danni is a deputy presiding elder at the Asbury Dunwell Church in Accra, and over the years has been a staff member of Praise Chapel, UK and Amersfort Christian Centre, Holland. Danni has an MBA and a Diploma of Imperial College in Management from Imperial College, London University.
Nesochi Awujo
Nesochi has over 20 years track record of helping individuals and organisations successfully learn & develop, and effectively navigate & adopt change.
She is a successful learning and change consultant who has supported organisations with transformation programmes both in the private and public sector. She is currently working in a government department as a change strategist.
Her desire to help people develop and maximise their potential led her to complete an MA in Coaching and Mentoring practice. She trains coaches and mentors and has served on the executive committee of the Christian Mentoring Association.
She has a particular passion for helping people experience God's word in an interesting, simple, accessible and relatable manner. She leads the Berean Women Bible Study group and organises 'Pop-up Praise', an event that brings people together for spontaneous praise & worship in a relaxed setting.
She is married to Okechi and they have three lovely children.